Upcoming Events
October 2021 Lecture
Wed, October 27, 2021 12:00PM EST
Dr. Andrew Mark Henry – From PhD to YouTube: Scholars as Content Creators
"Public scholarship" has become something of a buzzword in recent years. Promoting the "public understanding of religion" has even become a stated, central mission of the American Academy of Religion. But "public scholar" is an insider's term used by the academy. Outside of the academy, bloggers, podcasters, YouTubers, and TikTokers are called "content creators." The difference is subtle, but it is worth examining. Can scholars take ownership of the role of "Content Creator?" What does content creating as a scholar entail? In this talk, Andrew Henry, the creator of the largest religious studies YouTube channel, Religion for Breakfast, will share his experiences pivoting from full-time research to YouTubing. Topics he will touch on include the challenges that independent content creators face, the commodification of scholarship, and the future of public scholarship on social media platforms.
Dr. Andrew Henry is a scholar of religious studies and a post-doctoral research fellow at the American Research Center in Egypt. Andrew is also the creator of Religion for Breakfast, a YouTube channel where he publishes educational videos on a variety of topics about religion.
Click here to register for free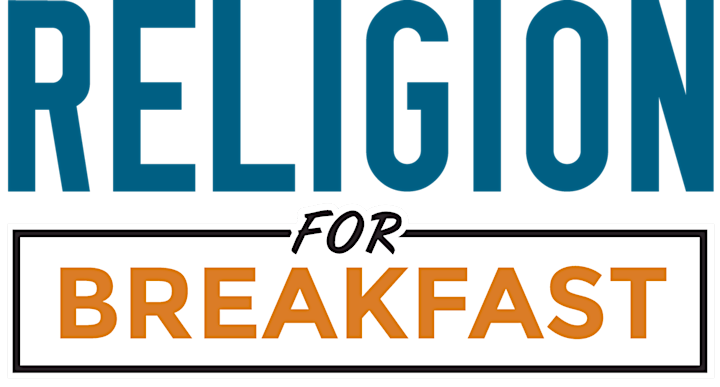 July 2021 Lecture
Thursday, July 22nd, 2021 – 7:00PM EST
Dr. Kate Stockly – Spirit Tech: How Technology Is Transforming Spirituality
Watch this lecture here on our YouTube channel
Dr. Stockly will discuss the emerging field of technological innovation that is focused on spiritual healing, wholeness, and connection. Going beyond familiar mindfulness apps or fitness trackers, she will describe several ways that spiritual entrepreneurs are harnessing advanced neuroscience to create technologies that can train the brain to enter meditative states, encourage mystical experiences, and even facilitate new forms of human connection. These new spiritual technologies raise many issues and concerns—questions about safety, authenticity, and whether mixing tech and religion is wise for our communities. Dr. Stockly will draw on insights from religious studies, ethics, and her in-person interviews with both innovators and users of these technologies. The lecture will be based on Dr. Stockly's new book she co-authored with Wesley J. Wildman: Spirit Tech: The Brave New World of Consciousness Hacking and Enlightenment Engineering.
Dr. Stockly received her PhD in religion and science from Boston University. She is a researcher at the Center for Mind and Culture in Kenmore Square, Boston. In addition to studying technology and spirituality, Dr. Stockly also analyses the pervasive gender/sex difference in religion and spirituality from a bio-psycho-social perspective.
Previous Events
See more details about past events here.
June 17, 2021 – Dr. Connor Wood, "A Natural History of Music"
Watch this lecture here on our YouTube channel
May 20, 2021 – Dr. Paul Cassell, "Between the Humanities and Sciences: Interdisciplinarity in Academia"
Watch this lecture here on our YouTube channel
May 6, 2020 – Workshop: Job alternatives outside the Humanities
July 2, 2019 – Independent Scholars: A viable career path?